Home | News | Trading Post | Message Board | Hazard Kentucky.com
---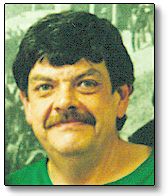 Bob Hale, 62, of Mallie, KY, was like a part of the family to so many people who never met him. His voice was heard in living rooms and vehicles in East Kentucky for 18 years as he served as co-host of the weekly "Faron and Bob Show." He was also the station's chief engineer. Hale, who worked with WSGS and WKIC from 1969 until 2008, died on November 23rd 2008 on the 61st anniversary of the stations he had worked for most of his adult life. He had undergone triple by-pass surgery the week before and suffered a stroke.
Bob Hale became Chief Engineer in 1969 and kept many stations on the air over the years including WKIC, WZQQ and WJMD. He set up the broadcasts for countless shows from "Talkback" with Charlie Wilson, to "Sports 101" with Dave Hammond. "Bob Hale can get it done. He's a great engineer," said the Big Dipper a few years ago. Hale was responsible for all of the Dipper's remote broadcasts throughout East Kentucky. Vernon Cooper, who hosted the Senior Citizens Radio Day on WSGS once said, "I've done it 29 years thanks to Bob Hale."
"Bob had his fingers on every program we produced, all 7,800 of them," said James Smith, who has hosted the Ark Program on WSGS since 1977. "He was the one that worked out all the kinks and problems that would cause the station to be off the air," Smith added.
"Like many listeners and friends, I'll miss him and that off-the-wall sense of humor that made him so unique and original," said Jeff Noble of the Breathitt County Voice.
Bob has been heard on the "Faron & Bob Show" on WSGS since 1990. Each day the two talked about what ever was on their minds, took calls from listeners and played music. "He was a great comical sidekick," said Benny Davidson who often called the show.
---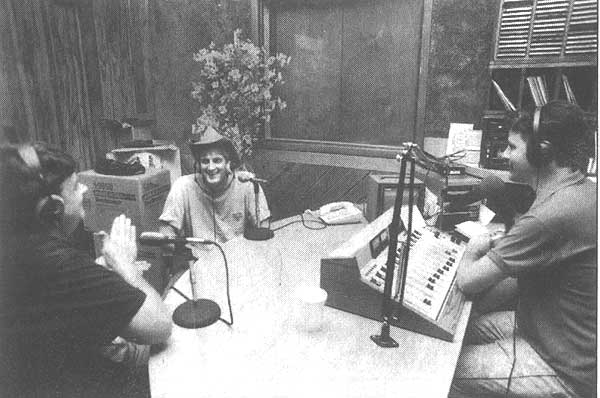 In 1991 - Faron & Bob were featured in People Magazine. (l to r) Hale, Marty Brown, Faron Sparkman
---

My first job out of college was at WSGS. That's when I first met Bob. So many times after someone has passed away people will say things like "he was such a fine person" or "he was a joy to be around". In Bob's case this was all true. He was my friend and I am so proud to have known him. God bless and keep you Bob. Goodbye. M.K. Combs, Pound, Va.
I heard today's "Faron and Bob Show"...Thought it was great. It captured his spirit and zest for fun. Like many listeners and friends, I'll miss Bob and that off-the-wall sense of humor that made him so unique and original. He was a true broadcaster. Again, may all of you who knew and loved Bob Hale find solace and comfort in the days ahead. Jeff Noble, Editor of the Breathitt County Voice, Jackson, KY
---
Just sending our thoughts & prayers to family & friends of Bob Hale. He was a good man good picker. We all will sure miss Bob. God bless from all of us.
Clyde Stanley, Hometown Music.
---
Peggy and I are so sorry to hear about Bob. We are so indebted to WSGS for what you did in playing songs from our son's CD. We will never forget you for what you did for Robb. Because of your special attention to him Peggy became hooked on the Faron and Bob Show! Tony Carson
---
---
add your comments to this page
---