Home | News | Classifieds | Message Board | Hazard Kentucky
Country Singer - Hank Thompson Dies
---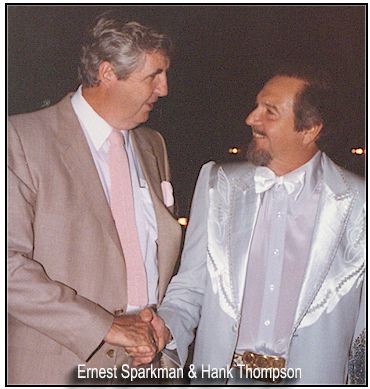 Hank Thompson, who mixed honky-tonk and Western swing on such hits as "A Six Pack to Go" and "The Wild Side of Life," has died. The country singer and bandleader was 82.
Thompson died of lung cancer late Tuesday at his home in the Fort Worth suburb of Keller, said spokesman Tracy Pitcox, who is also president of Heart of Texas Records. He died just days after canceling his tour and announcing his retirement.
Fans loved Thompson's distinctive voice and his musical style, which drew on the Western swing first developed in the 1930s by fellow Texan Bob Wills. Thompson was named to the Country Music Hall of Fame in 1989.
Thompson had 29 hits reach the top 10 between 1948 and 1975. Some of his most famous songs include "Humpty Dumpty Heart" and "A Six Pack to Go."
A "celebration of live" open to fans and friends, will be held November 14th at Billy Bob's Texas, a Fort Worth honky-tonk.
---