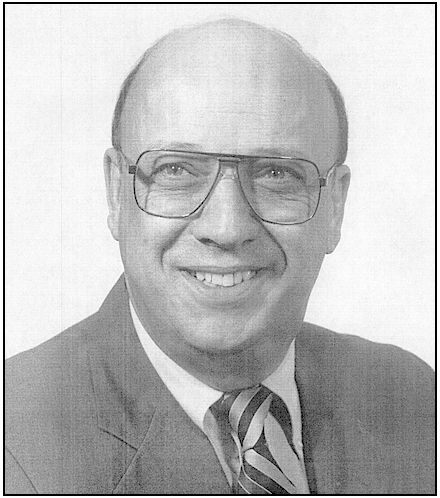 Lanny Combs, 70, of Hazard, who practiced law for 37 years, died on Thursday at the U.K. Hospital in Lexington. He was the former Perry County Attorney and Commonwealth's Attorney. Lanny was one of four children born to
Tolbert
and Aline Ballard Combs. Lanny's father also served as County Attorney and Commonwealth's Attorney. Lanny attended Walkertown Grade School, Hazard High School, Georgetown College, and Eastern Kentucky University. In 1957 he married Freda Melton, the daughter of Bill and Ethel Melton. After graduating from Eastern he worked two years as tax auditor for the State. He then went to work for the Social Security Administration. In 1971 he transferred from Hazard to the Social Security branch in Louisville. He attended the University of Louisville Law School at night and was able to get his degree in three and a half years. Four months out of law school he went into private practice. In 1976 Combs became the Kentucky Commonwealth's Attorney in Perry County and he served in the office for six years. In 1986 Governor Martha Layne Collins appointed him Ambassador of Good Will. In 1988 he was appointed ABC Commissioner in Frankfort by Governor Wallace Wilkinson. In November of 1999 Combs was elected to the office of Perry County Attorney. He was assistant Commonwealth's Attorney under Steve Tackett and worked a year under his father who was Commonwealth's Attorney. In 1999 when President Clinton visited Hazard, the secret service took over Lanny's office and converted it into their command post.
Lanny once said he would liked to be remembered for having made a lot of friends and for being a good husband, father, and grandfather.
Lanny Combs is survived by his wife Freda, one daughter - Lana Rose, one son - Roland, one sister - Linda Combs, and one brother - Leslie Combs, and three grandchildren.
In lieu of flowers, contributions can be made in Lanny's name to the American Cancer Society's Relay For Life. The Maggard Brothers Funeral Home is in charge.

I had worked in town for several years before working for Lanny. I saw him as something he wasn't. That was until I got to really know him. He was set in his ways and not much could mess that up. It was an honor to have worked with one of the best. He taught me a lot about making it in this world. After his retirement...he remained a great friend, who we loved to joke with. Never have I met a man who took such good care of his autos. He really hated when we put yellow post it notes on them. Lanny was very thoughtful and generous and could give you a hard time if needed. He was part of our family. I saw him the Saturday before he left for Lexington and I wish I had told him just how much he really meant to us. He was our papaw Lanny. I am proud to have been called one of the "gals". Tammy in Hazard, KY
I worked with Lanny for many years. I feel like I was a member of the family for many, many years. I work for his son-in-law, Danny Rose who is a dear friend of mine. I know his wife Lana who I consider a dear friend also. I remember when I did not have any one to talk to I could always go and sit in his office and talk to Lanny. If I needed to cry or laugh he was always there even after he retired. He had to come check his mail, read his paper, and what he was famous for is take his nap. He was the rock of all rocks. I will miss him like he was my brother or father. I love you Lanny Combs and you Fredia, Lana, Roland, Danny, Allie Marie, Alexander, Linda, Les, and Faye (his secretary for many years), the girls at child support, the girls at the clerks office, Judge Leigh Ann Stephens and any others that I have forgotten. If I can help in any way please call. Thank you WSGS for a fantastic job. Peggy Gandy, Hazard, KY
Freda, I am so sorry to hear about Lanny. He certainly accomplished a lot in his 70 years. You and your family must be very proud. My thoughts and prayers are with you. Janice Oxley Keys, Olney, MD
I remember Lanny growing up while his father practiced as Commonwealth Attorney. I also remember Freda. (I saw her mother, Ethel's picture in the Kentucky Explorer this month. Both of Pap Ward's daughters, Ethel and Mattie were beautiful women with deep dimples. Ida Lee Hansel, Spartanburg, SC
Lanny was a great friend and a great teacher. I will miss his advice and counsel. He was a brilliant man who will be greatly missed by his family and community. Danny in Hazard, KY