Home | News | Trading Post | Message Board | Hazard Kentucky
---
Remembering Morton Combs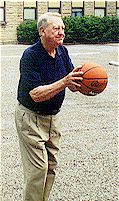 Morton Combs -- who made the winning shot to help Hazard win the 1932 Kentucky boys' high school basketball tournament, then guided Carr Creek to the 1956 title -- died on January 8th. He was 96.
Combs, who also was principal at Carr Creek the year the Indians won the state title, is a charter member of the Kentucky High School Athletic Association Hall of Fame.
Combs finished with a career record of 456-148 over 19 seasons without a losing season and was named Kentucky Coach of the Year in 1963.
Combs once recalled being pinned down in a foxhole in France with friend Paul Adkins during World War II.
"I guess neither one of us thought we were going to make it," Combs said. "He said, 'We're going to die. We're going to get killed.' I finally told him, 'No we're not. I'm going back to Carr Creek, Ky., and I'm going to win the state tournament.' "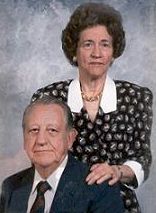 Morton Combs was born at Lotts Creek, Kentucky on October 1, 1912, he was the son of Everett Combs and Cora Grigsby Combs. He is survived by his wife- Dale Smith Combs;
2 Children- Glen (Marsha) Combs of Roanoke, VA and Susan (Jim) Hammack of Atlanta, GA; 4 Grandchildren- Brian (Russell) Combs, Christopher (Angela) Combs, Ryan (Lane)Hammock and Tyler Hammack; 2 Great Grandchildren- Chandler Combs and Kate Combs.
---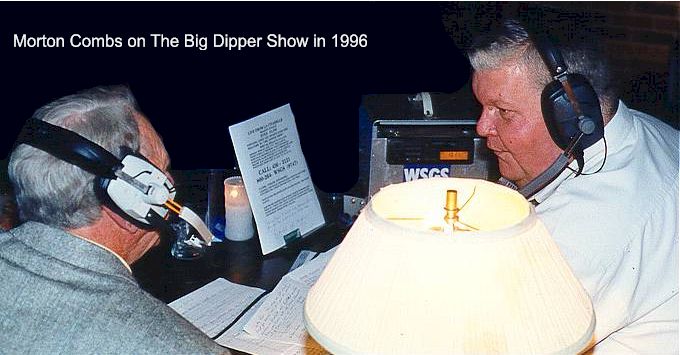 ---
Click on images to enlarge
---

I wanted to extend my gratitude for your including these clips on the air. It means so much to hear my dad's voice again. Many people heard this and mentioned it to me. Thanks again... Susan Combs Hammack
---
I dearly loved Morton and Dale. He was a wonderful principal (more like a father), and Dale was a great teacher. My thoughts and prayers are with Glen and Susan. Charlotte Hall Dixon, Hazard, KY
---
Basketball in Kentucky was great and Morton Combs was one of the reasons it was. What a great man, he was there for the kids. Outside of my father this man taught me more about love and life than anyone. He was a wonderful person and will be missed. Jack Adams, Louisville, KY
---
Oh, I miss those days! We had so much fun there. I always had great teachers and our principal, Morton Combs was awesome. anonymous
---
I lived in Sassafras and went to high school at Carr Creek 1957-1960. I played basketball under coach Morton Combs. A lot of wonderful memories. Jashley
---
I knew Sprout Johnson and Morton and Dale Combs. Nice to reflect back on those who influenced you early in life. anonymous
---
I remember sitting in Mr. Cornett's biology class at Carr Creek High School on November 22, 1963 when Mr. Morton Combs came on the intercom and told us the President had been shot. A few minutes later he came back on with the news that the President was dead. When classes changed for the next period, there was no talking in the halls. The only sound that could be heard was the students walking upstairs to their next classes. Rebecca Campbell Christmas, Russellville, KY
---